Sections of railway now in use as trails are outlined in dark green. For more information, see the Rails to Trails web site.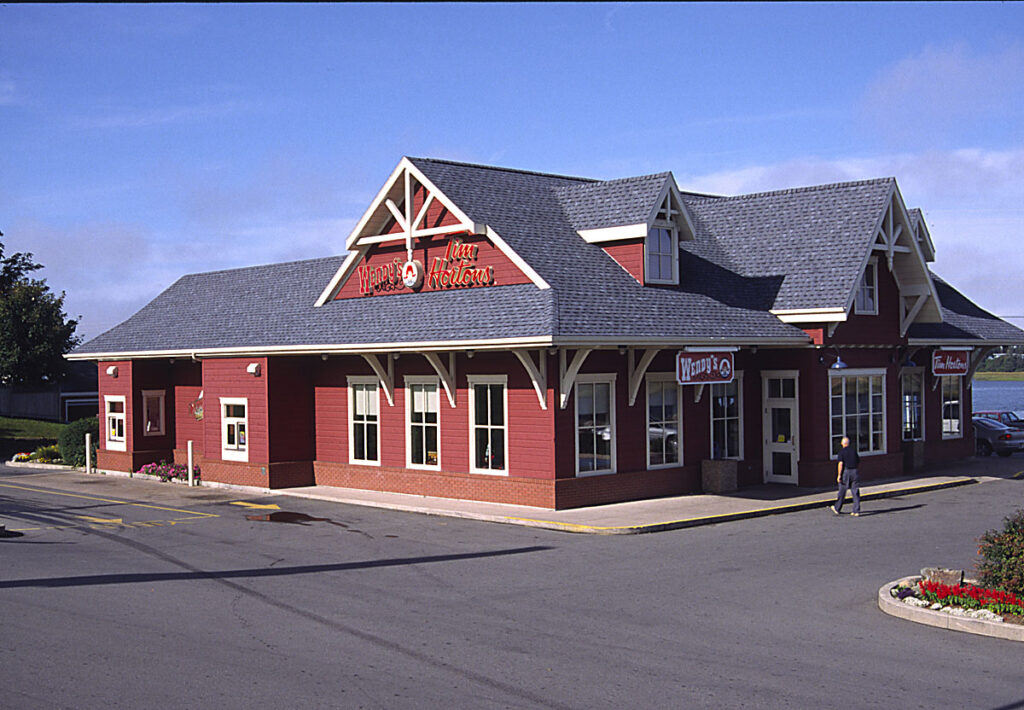 1 Yarmouth
Yarmouth's harbour-front Tim Hortons / Wendy's is located in an astonishingly accurate replica of the former 19th century Dominion Atlantic Railway station on the site of the earlier stations, although at a different orientation..
520 Main St. on Route 1.
Call 1-902 742-0111
Open: Year Round, Daily 6 to Midnight.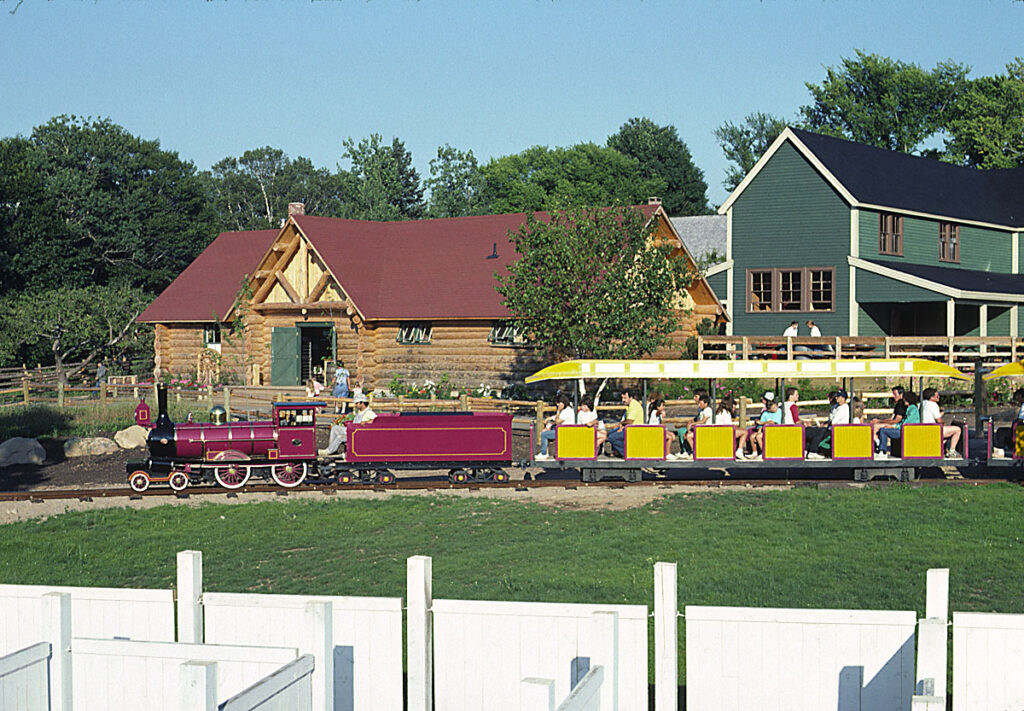 2 Upper Clements
Upper Clements Park features live entertainment and 26 rides including a rollercoaster and a DAR-styled train ride that tours the site. Fun for the whole family!
Route 1, 6km west of Annapolis Royal.
Call 1-888-248-4567 for rates.
Open: June 14 2006 to September 4 2006 (subject to change without notice)
For more information click here.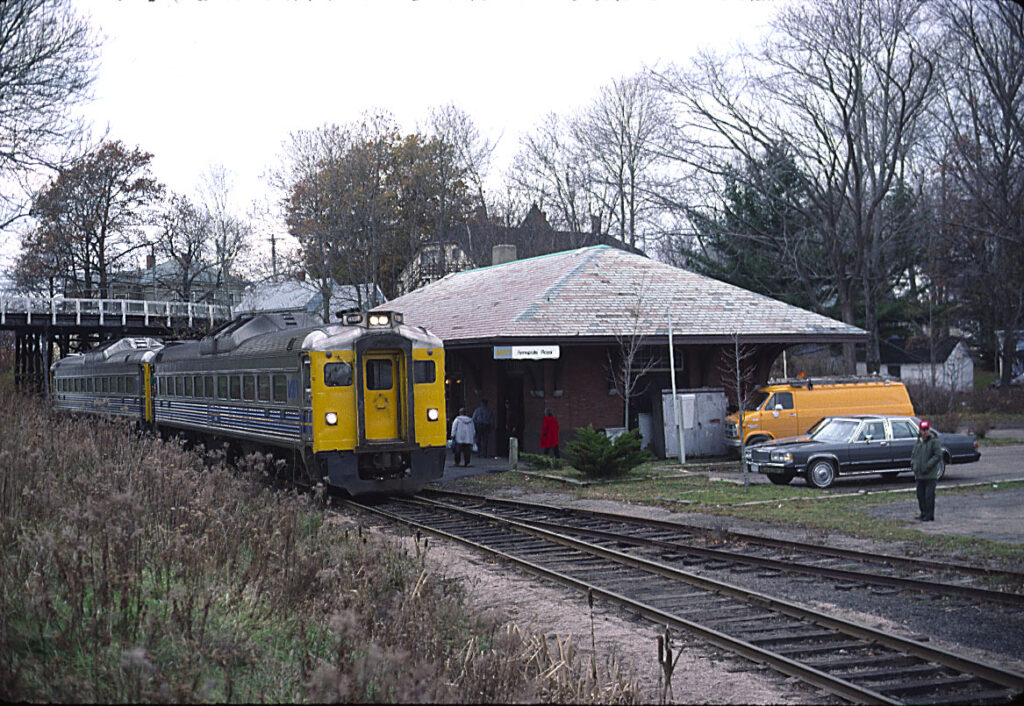 3 Annapolis Royal
The DAR station at Annapolis Royal was built of brick in 1913 in the Arts and Crafts style. Extensively restored by its private owner, it retains its original windows, woodwork, stationmaster's office and desk. One of the tenants is the Clean Annapolis River Project. Their web site has a history of the station with photographs.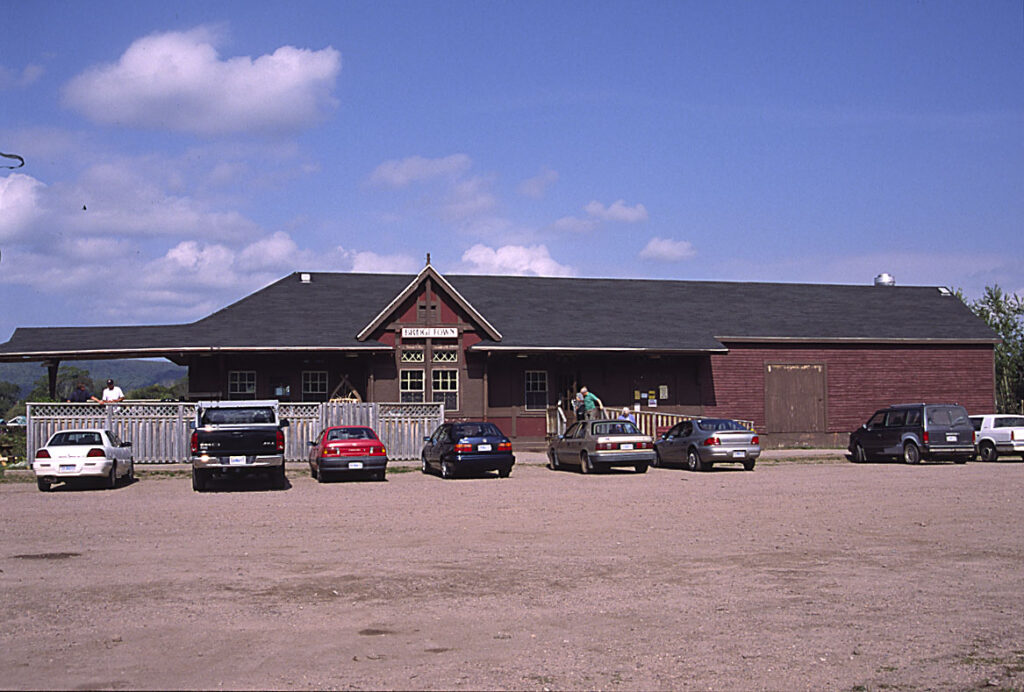 4 Bridgetown
"Cheers" at the Station describes the atmosphere at Bridgetown's pub. This DAR station was built in 1919. Railway memorabilia decorates the interior, reminding customers of simpler days, times when travel started here rather than ended here.
Queen Street, between Routes 1 and 201.
Call 1 (902) 665-3069. Open: Year Round, check web site for information.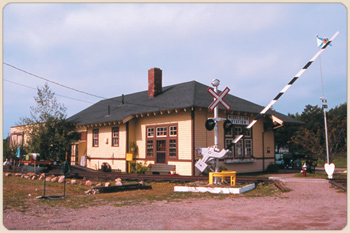 5 Middleton
The Middleton Railway Museum,
61 School Street, off Route l..
Call 1-902 825-6062, or to arrange a special appointment 1-902 825-4611.
Open: Year Round, Monday to Friday 9:00 to 5 & Saturday 10 to 2:30.
For more information click here.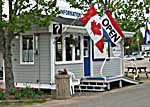 6 Kingston
The station is the last remaining of several small VIA stations installed in the Annapolis Valley in the 1980's that served passengers until the last trains ran in 1990. It was then the local tourist bureau but has now been moved down the street and is a store selling maps.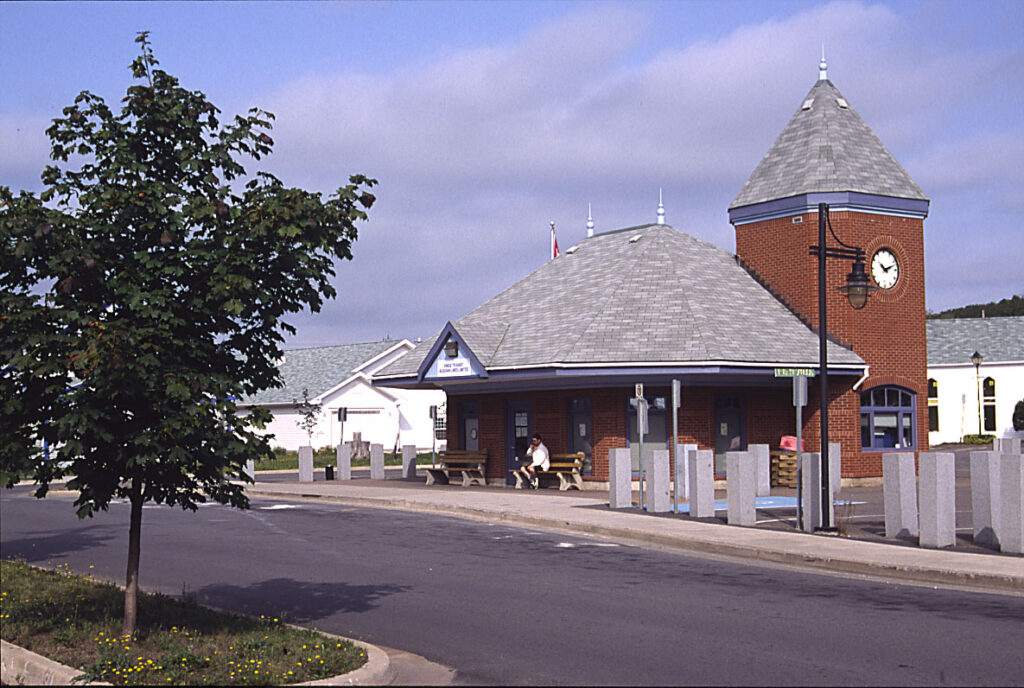 7 Kentville
The Kentville Terminal is the focal point for Kings Transit routes in the Annapolis Valley and also serves Acadian Bus Lines. This station was opened by VIA in 1988 to replace a large wooden DAR structure dating from 1902.
Route 1.
Call 1-902 678-7310.
Open: Year Round, Monday to Friday 6 to 9 & Saturday 8 to 5.
Kings Transit web page.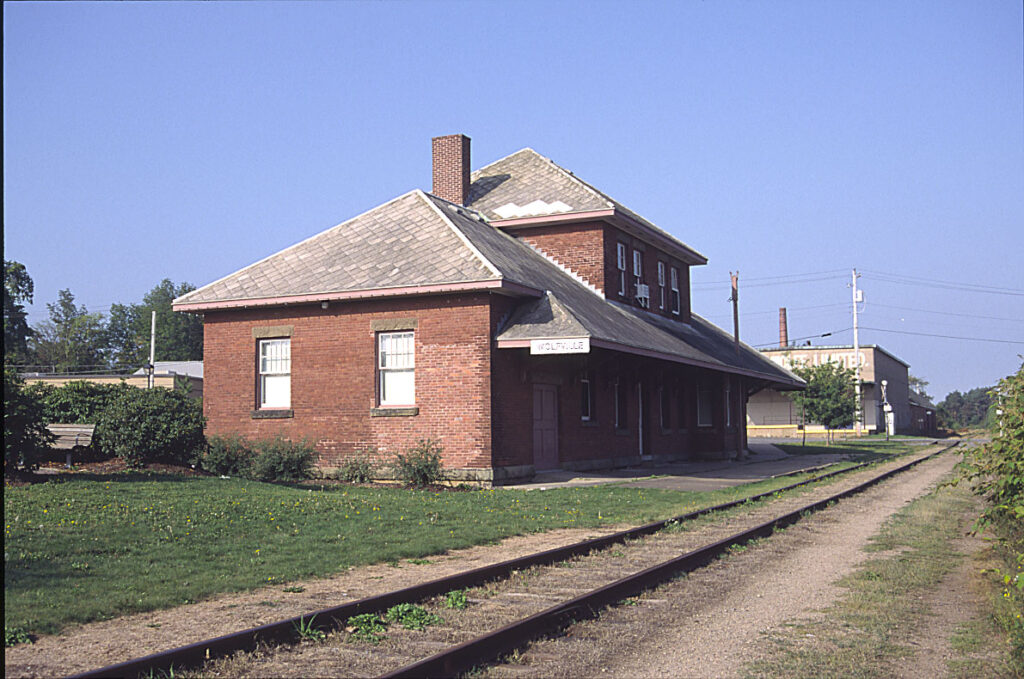 8 Wolfville
The Wolfville branch of the Annapolis Valley Regional Library occupies the 1912-era DAR station. A 'C@P' site provides free internet access. Several times each week a WHRC freight train passes the station. The Robie Tufts Nature Centre adjoins the station and offers a spectacular evening display of Chimney Swifts returning to their roost.
21 Elm Avenue (parallel to Route 1).
Call 1-902 542-5760.
Open: Year Round, Tuesday to Saturday 11 to 5 & Sunday 1 to 5.
For some history click here.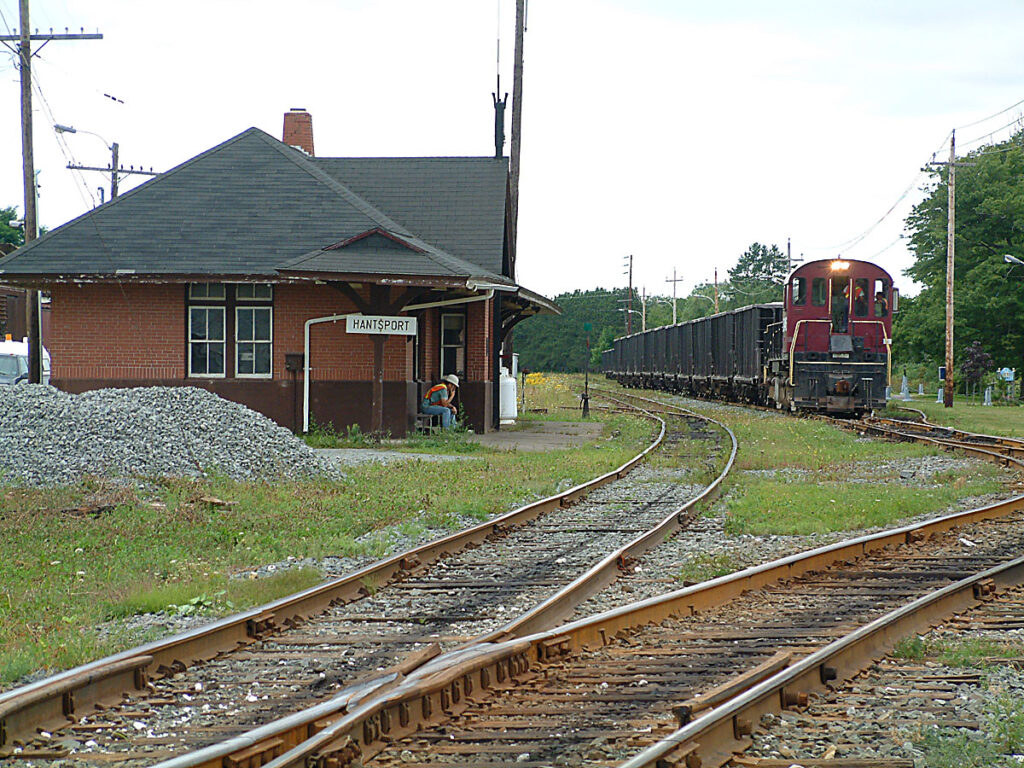 9 Hantsport
Hantsport Railway Station currently in use by the Windsor & Hantsport Railway Company (WHRC)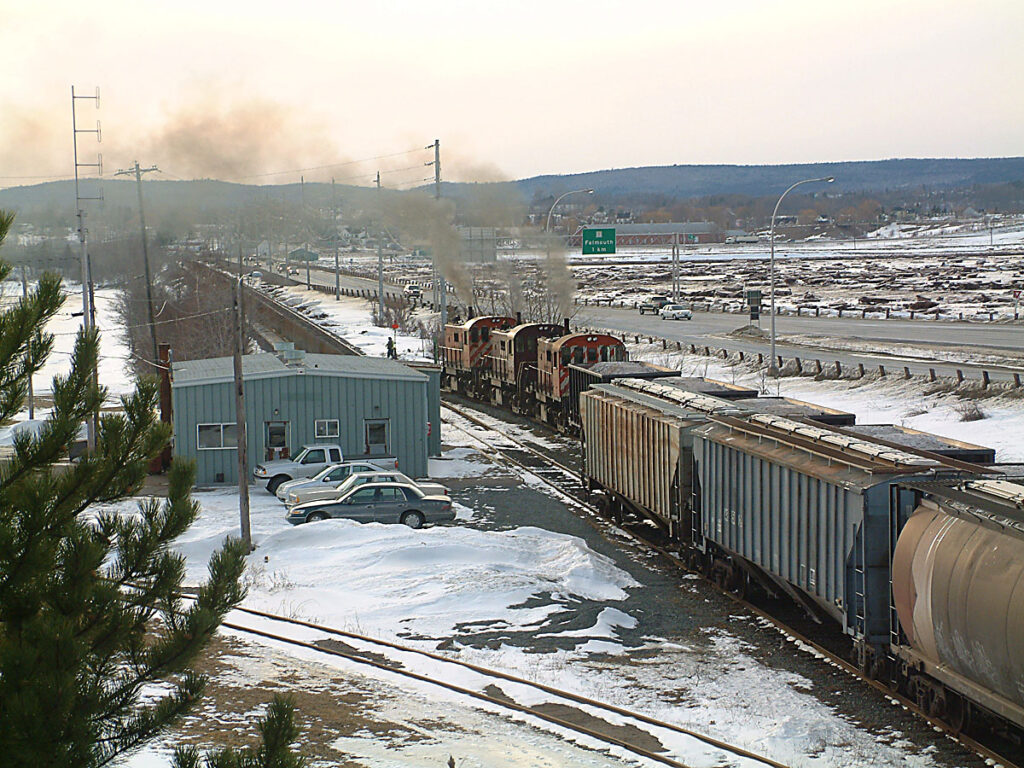 10 Windsor
The 1970-era Windsor Railway Station built by the DAR is currently in use by the Windsor & Hantsport Railway Company (WHRC)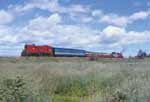 11 Windsor
The Evangeline Express Excursion Train has been discontinued.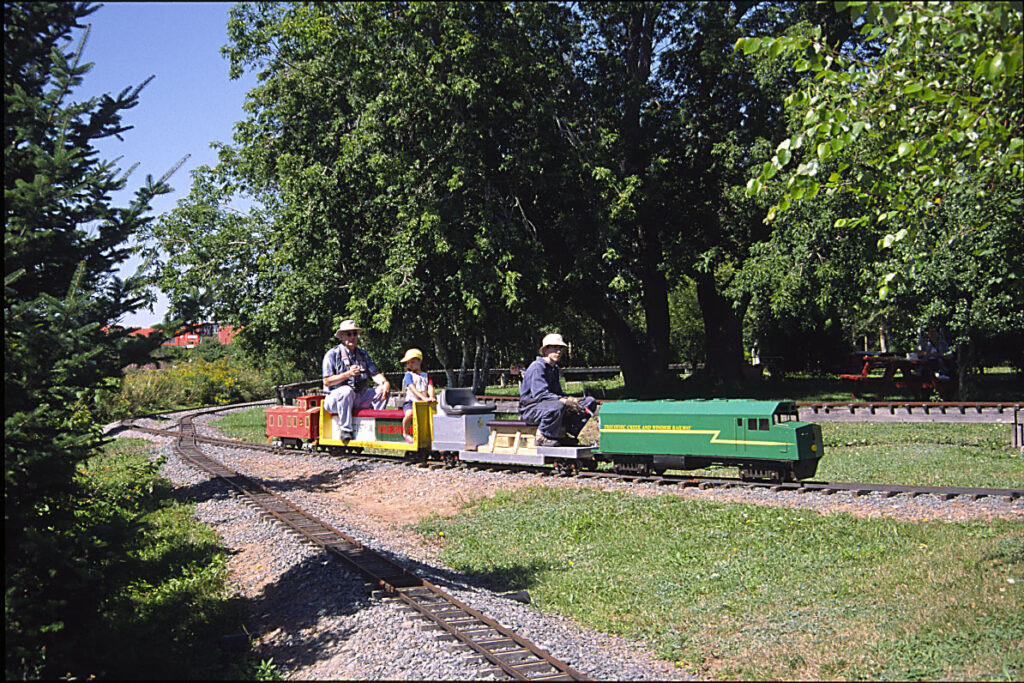 12 Windsor
Visit the Tregothic Creek & Windsor Railway to ride on a miniature working steam or diesel powered train. Enjoy a picnic and the company of your knowledgeable and friendly hosts.
Route 101 Exit 5A onto Wentworth Drive, right on Centennial Drive to the lane on the left at the end.
Call 1-902 477-4036 or 1-902 861-3022.
Open: The open days for 2011 are August 14 & 28 and September 11 & 25.
Click here for more information.