You can tour our railway rolling stock and see the inside of a giant snowplough, a diesel engine, various cars, and an original tool shed used by the workers on the railway line.
Snowplow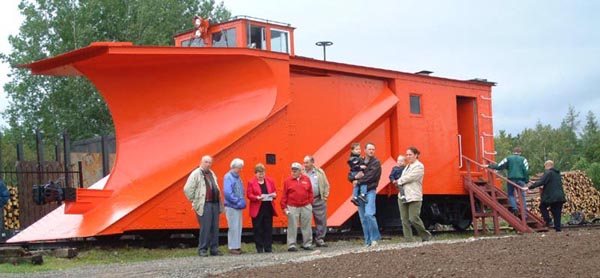 This is a Russell plow built in 1949 and donated by Canadian National. The snowplow is 46 feet long and weighs 43 tons. It is operated using compressed air on special demonstration days.
Flat Car
A basic 52 foot flat car with steel deck added. It was built in 1941.
Wooden Caboose
Built in 1911 by Canadian Northern, it served most of its career in Northern Ontario. This caboose was eventually purchased by an individual who later donated it to our museum.
Boxcars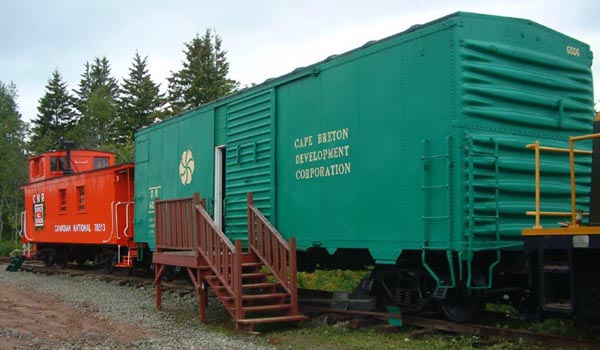 Two standard 40 foot boxcars were donated by The Cape Breton Development Corporation. They were originally used by the Sydney and Louisburg Railway. One car was restored and was used as the gift shop while the other car (seen above) was restored for use as a workshop and storage facility.
Motor Car/Speeder
Donated by Canadian National, it was originally used as an InspectionCar by the Roadmaster to patrol and inspect the the tracks.
Locomotive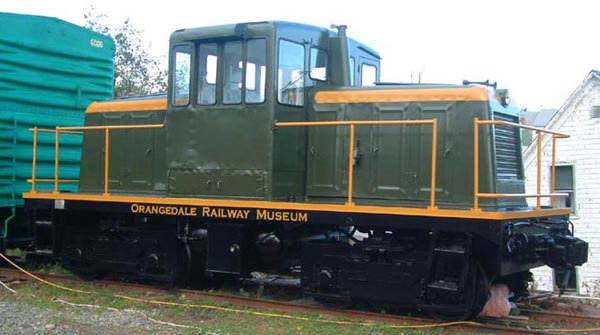 The locomotive is a GE 50 ton switching locomotive that was used at the Georgia Pacific Company ship-loading terminal on the Canso Strait. After shipments of gypsum by rail ended, it was donated to our museum. The locomotive is in working order.
Tool House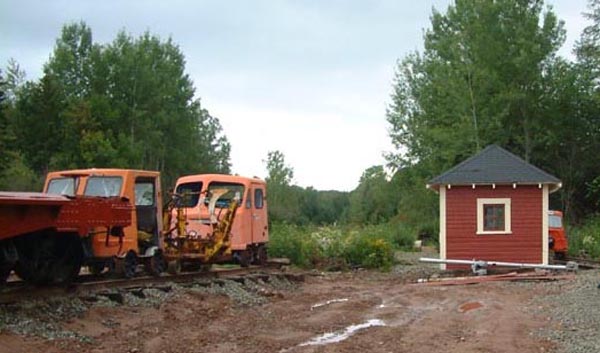 The tool house was used by the section men who looked after the railway tracks and road bed. The tools and motor car for the section were stored in the tool house. It now houses a pictorial history of the section men and the work they did as well as a motor car (seen to the left)
Replica Freight Shed
This houses exhibitions, library, research facilities and the gift shop.
Complete your tour in the Museum Gift Shop where you can purchase souvenirs of your visit. You will support our efforts of upgrading and maintaining the Orangedale Station Railway Museum.