The upstairs Station Agent's living quarters in the building still have the original hardwood floors in all the rooms and are restored with period furnishings.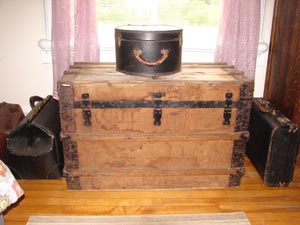 Parlour/Pantry
The Station Agent, his wife, and family entertained their guests in this room. The small room off the parlour was at one time used as a pantry/storage room.
Kitchen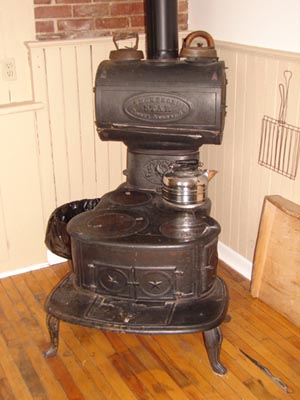 Early 20th century artefacts including dishes and the stove are displayed here. Running water was added in the late 1940s.
Sitting/Dining Room
Serving various functions including meals and family relaxation, this room is now decorated with period furniture.
Bathroom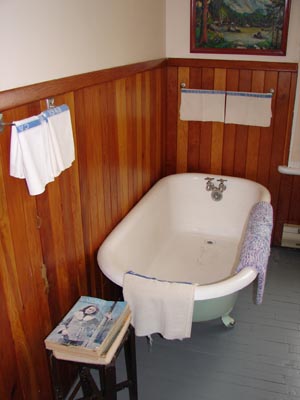 This was originally a small bedroom, but in the late 1940s it was remodelled into a bathroom.
Bedrooms
These two rooms are located in the west end of the station.  One is presently used as an exhibit room including a display of railway police badges, while the other is set up as a bedroom with railway uniforms on display. When the station platform was being restored a number of artefacts were found including broken clay pipes, hat pins, hair pins, ICR buttons and a Newfoundland 50 cent coin and these are on display.