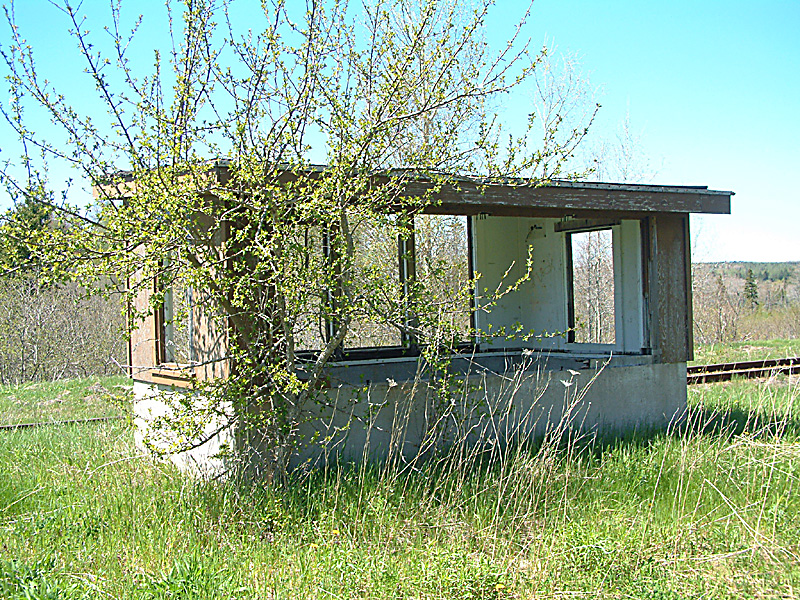 West Bay Station
The remains of West Bay Station still stand beside the track. Photo taken on 20 June 2004 by David Othen.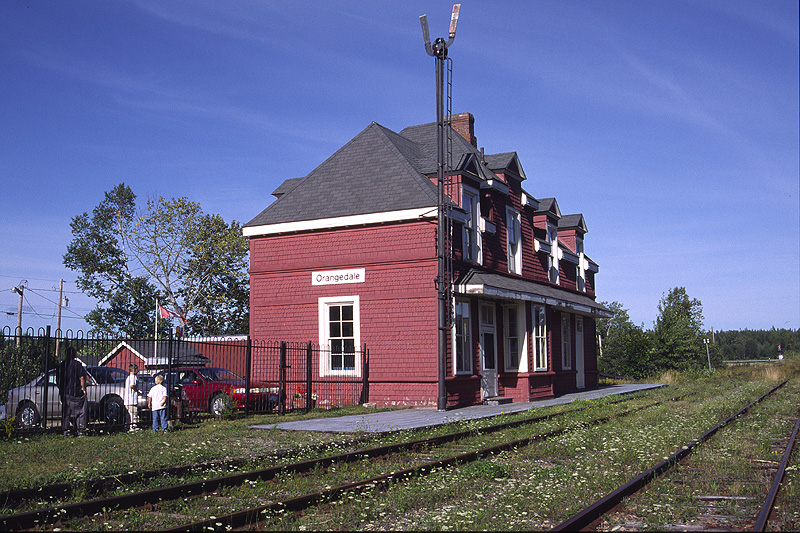 28 Orangedale
Intercolonial Railway station now the Orangedale Railway Museum.
TCH Exit 4, 6 km south.
Call 1-902 756-3384.
Open: Wednesday thru Sunday from 30 June 2006 to
25 August 2006 Daily 10 to 5 (Closed Mon-Tue).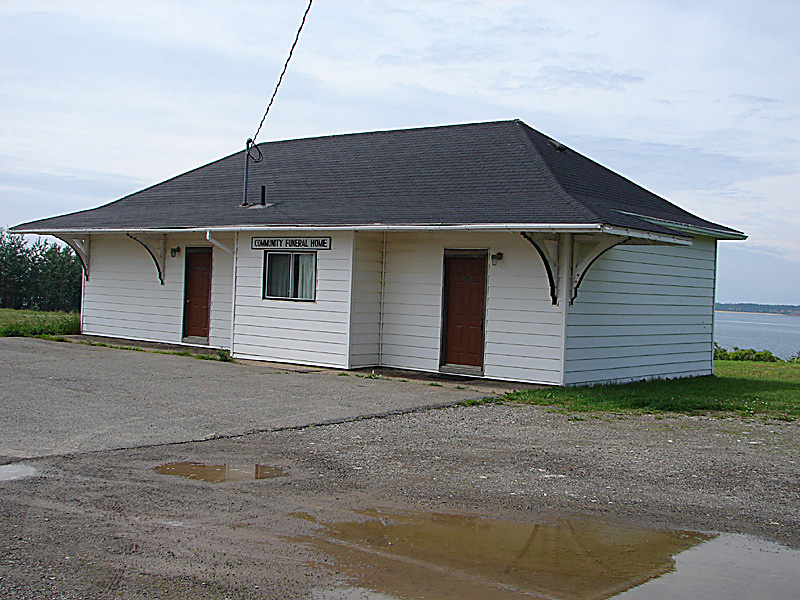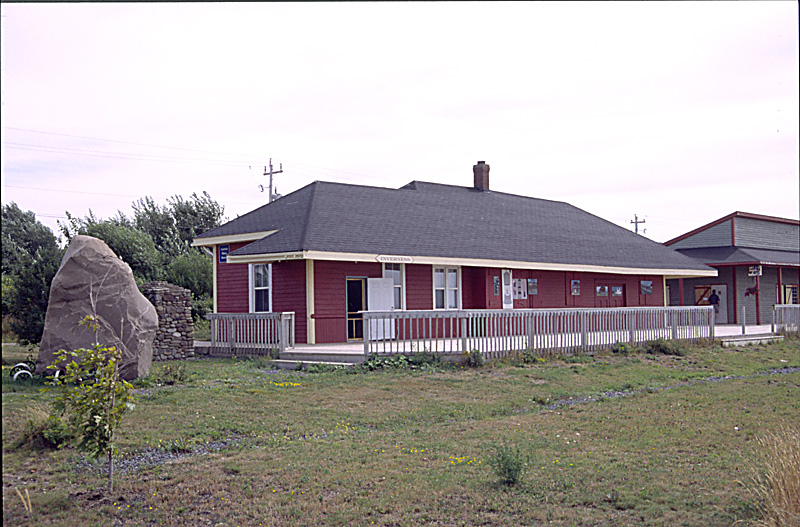 30 Inverness
The Inverness Miners' Museum occupies the station built in 1901 by the Inverness Railway and Coal Co. as the terminus of its route from Port Hawkesbury. Local pioneers and the coal mining industry that thrived in the 19th and early 20th centuries are featured in the station. 62 Lower Railway Street – off Route 19.
Call 1-902 258-3822.
Open: June to October – Monday to Friday 9 to 5;
Saturday & Sunday 12 to 5.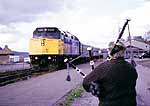 31 The Bras d'Or
The Bras d'Or was VIA's luxury excursion train that glided from Halifax to Cape Breton and return during the summer season. Riders enjoyed elegant on-board meals and scenic dome cars offered maximum opportunities to enjoy the ever-changing vistas and seascapes. The train ran from 2001 to 2004 with a test run in fall 2000.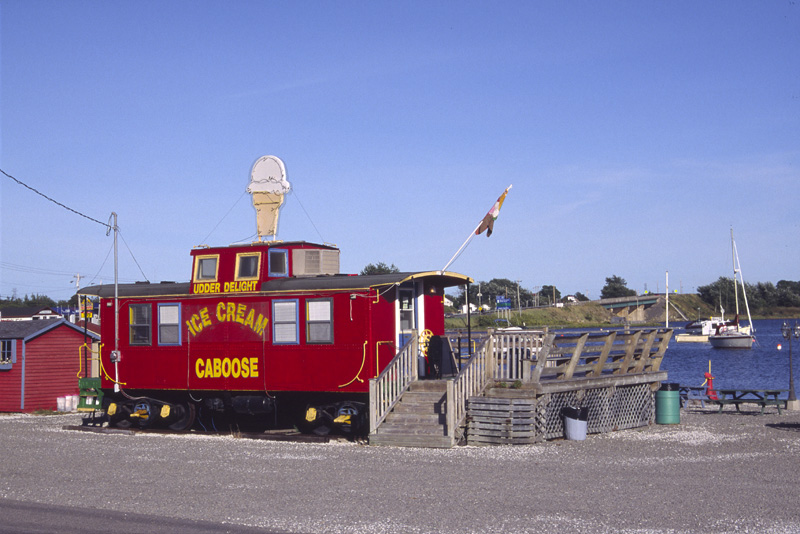 32 Little Bras d'Or
Coal to Cream is the story of this little caboose, now the Udder Delight Ice Cream Stand. Originally from the Anthracite Region of Pennsylvania, the caboose served the Sydney & Louisburg Railway in Cape Breton before becoming a favourite stopping place for ice cream connoisseurs.
Trans Canada Highway.
Call 1-902 736-9643.
Open: May to October Daily 9 to 9.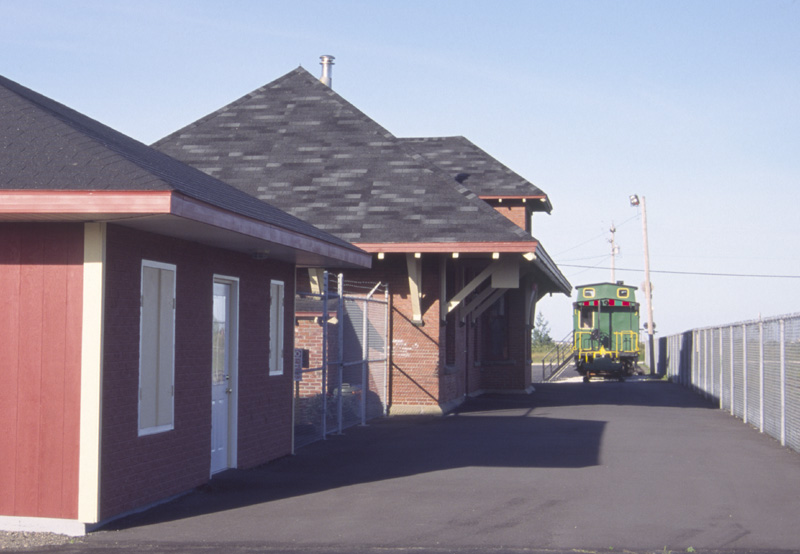 33 Sydney Mines
This 1900 Intercolonial station houses the collection of the Sydney Mines Heritage Society and features exhibits on the local coal and steel making industries. Don't miss the caboose, fossil museum and nearby railway mural.
159 Legatto Street – TCH Exit 12 to Route 305.
Call 1-902 544-0992.
Open: May to October Daily 10 to 5.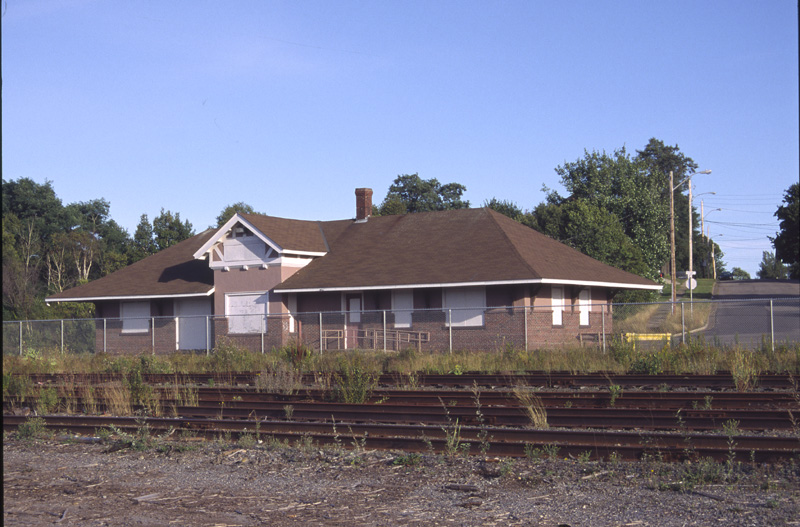 34 North Sydney
Former CNR/VIA station now owned by CB&CNS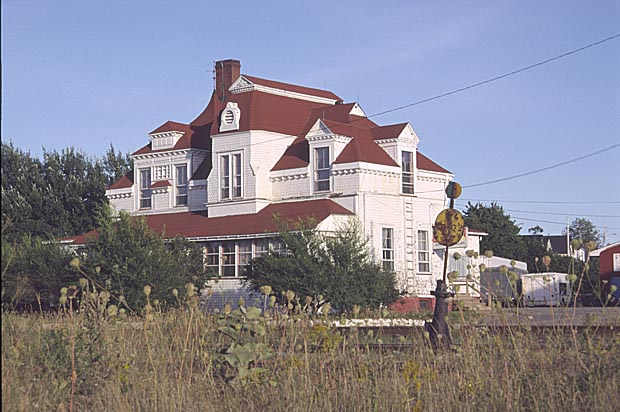 35 North Sydney
The former CNR station was in use by John C MacMillan Ltd on 14 September 2002 as a commercial office.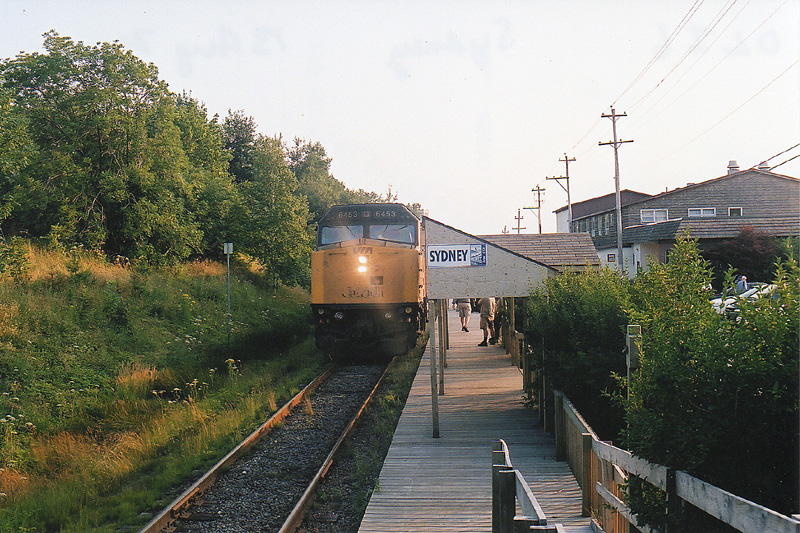 36 Sydney
VIA Station, was used for boarding the Bras d'Or.
37 Sydney
Crossing Tower, awaiting restoration. Photo 22 July 1986.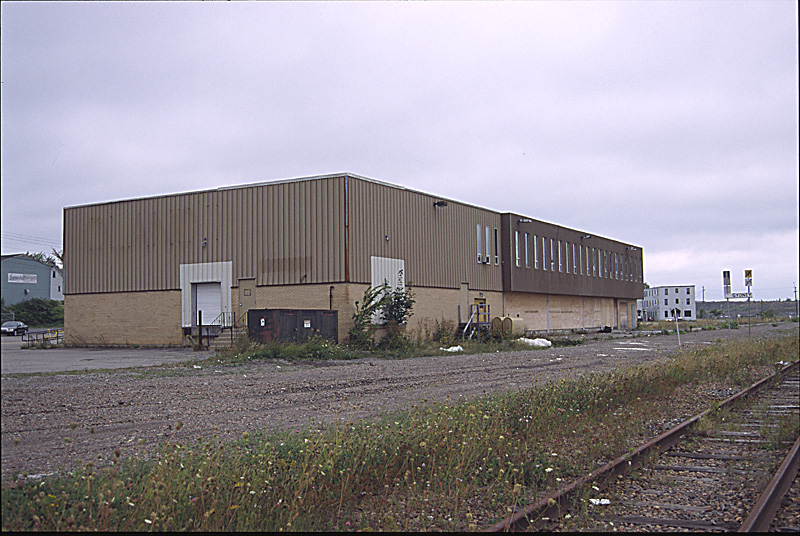 38 Sydney
CNR/VIA station, awaiting restoration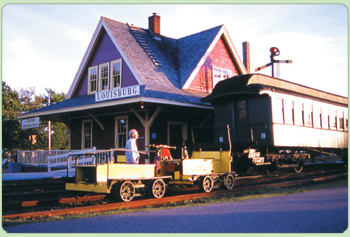 39 Louisbourg
The Louisburg Station is located at Louisbourg (note difference in spelling).
Route 22.
Call 1-902 733-2720.
Open: mid May – mid October Daily 9 to 5
(July & August 8 to 8).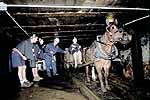 40 Glace Bay
A simulated mine ride and guided tour of the Ocean Deeps Colliery at the Miner's Museum imparts the gripping story of coal mining in Cape Breton and the impact it had on railways and society.
42 Birkley Street off Route 28.
Call 1-902 849-4522. Admission charged.
Open: September to May – Monday to Friday 9 to 4;
June to August – Daily 10 to 6.
E-mail: info@minersmuseum.com
For information on the Miner's Museum visit their site.
41 St.Peter's
CNR Station now Senior's Centre.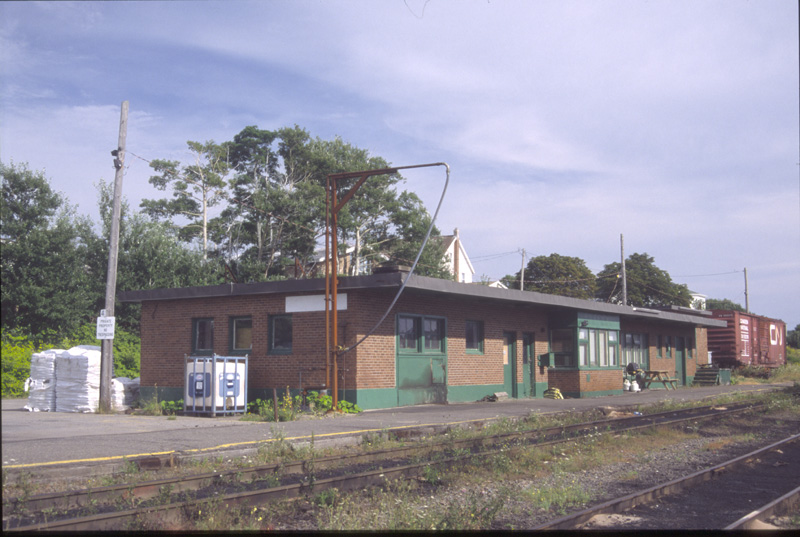 42 Port Hawkesbury
CB&CNS Station, in use by railway.