46 Upper Tantallon
The French Village Station of 1901 survives with little external modification as an example of Canadian Northern's standard 3rd class station, once found coast to coast. Now it's home to the Train Station Bike & Bean.
5402 St. Margaret's Bay Road, Tantallon, NS B3Z 2H9
Call 1-902 820-3400.
Open seven days a week.
Comfortable cafe with outdoor deck and scrumptious food on the scenic St. Margaret's Bay Rails to Trails. Free internet and wireless. Stop by to have a nice nibble and enjoy our peaceful ambience in the historic Old Train Station.
Also, Bicycle Rentals, Repairs & Sales.
47 Hubbards
Hubbards lost its Halifax-Yarmouth passenger train in 1969 and its CN station in 1977. This replica station opened in 2002 as a Visitor Information Centre on the Lighthouse Trail – Gateway to the seaside sights of Hubbards, St. Margaret's Bay, and the Aspotogan Peninsula. Visit the Interpretive Garden.
Call 1-902 857-3249.
Open: mid-May to October – Daily 9 to 9;
November to mid-May – Weekends, 10-3.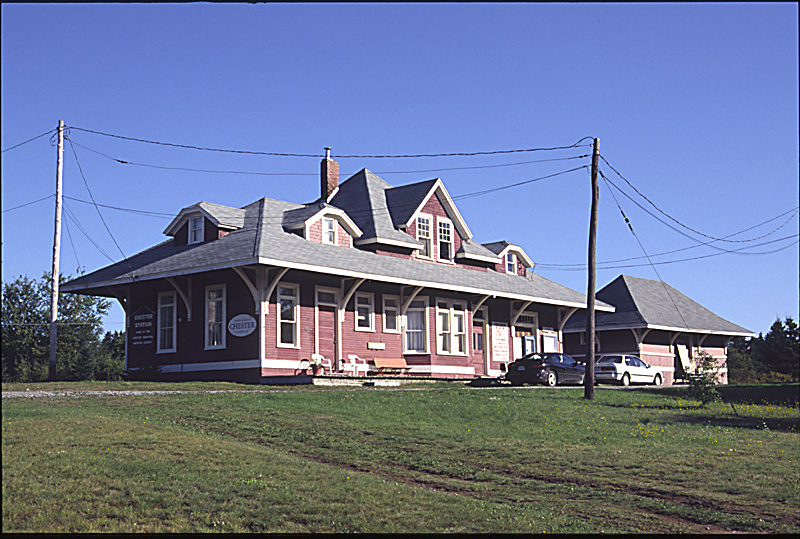 48 Chester
The Chester Station of the Halifax & South Western was built in 1901. For ninety years it served Mackenzie and Mann's Canadian Northern and the Canadian National Railways and is now a Visitor Information Centre.
Call 1-902 275-4616.
Open: May to October – Daily 9 to 9.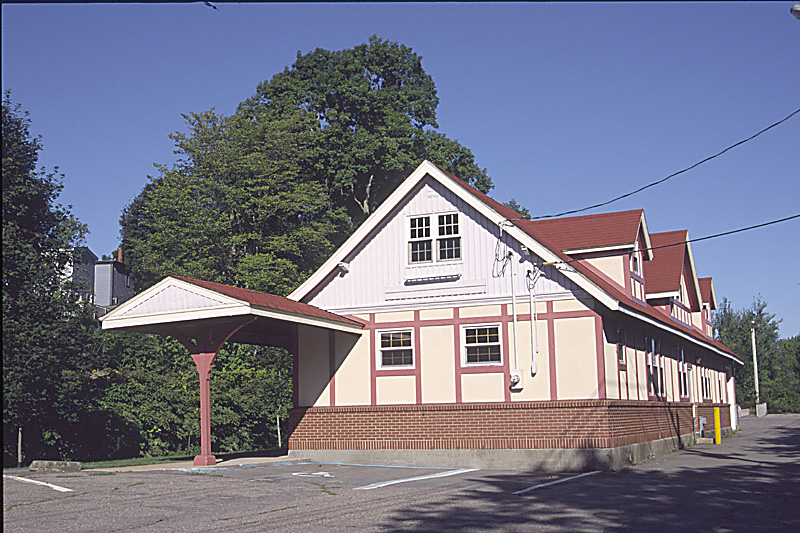 49 Lunenburg
Designed in 1923, this Tudor station is unique in Nova Scotia. The station is home to the offices of the South Shore Tourist Association.
18 Dufferin Street.
Call 1-902 634-8844.
Open: Year Round – Monday to Friday 9 to 5.
For more information on local attractions click here.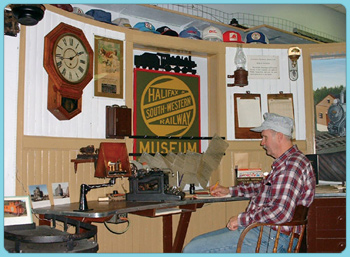 50 Lunenburg
The Halifax and South Western Railway Museum.
11188 Highway 3 (from Bridgewater to Lunenburg) near the Lunenburg town limits.
Call 1-902 634-3184.
Open: Year Round – Monday to Saturday 10 to 5 and Sunday 1 to 5.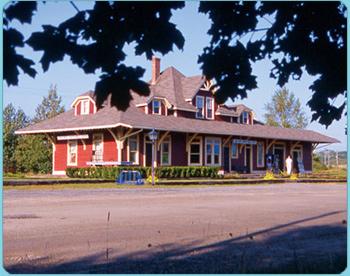 51 Liverpool
Hank Snow Country Music Centre and the NS Country Music Hall of Fame.
Route 3.
Call 1-902 354-4675.
Open: mid May to mid October – Monday to Saturday 9 to 5,
Sunday 12 to 5.